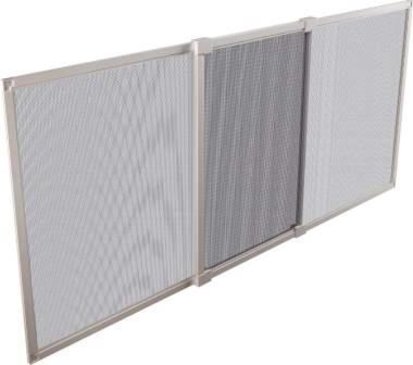 Fly Screens for Sash Windows
Finding fly screens for sash windows can be tricky! Most fly screens are designed for windows with hinged opening panes as opposed to windows with sliding panes. For hinged panes, it's possible to install insect screens around the opening, making them a permenant feature of the window. Sash windows typically feature a sliding internal opening pane, meaning that there is no fixed frame surface to attach the top of the screen to.

Our extendable framed fly screens are the ideal solution for sash windows and are designed specifically for sliding sash windows. When you open the sliding pane of your window, you simply position the screen in the opening, extend it to fill the width, and then rest the opening pane of the sliding sash window on top of the fly screen frame.

To buy online or find out more, simply click the product below.