About Intu Window Blinds
INTU blinds are similar to Perfect Fit in that they also do not require any drilling or screwing during installation. However INTU blinds differentiate themselves from Perfect Fit by not having a frame around the blind and also by the fact that they are NOT restricted to being used on UPVC windows. The only restriction is that the window must be internally beaded, and have a bead depth between 11mm and 27mm.
There are 3 types of Intu Blind:
Installed within the beading of the window frame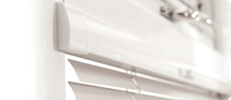 Each INTU blind has a head rail which clips into the window beading. Head rail and components are available in white, brown or silver.
There is no shortage of colours or fabric choices in our INTU blind range with hundreds of different options to choose from accross the three product types.
Roller Blind head-rails are slightly bigger than venetian and pleated as the roller head rail accommodates the roller tube and fabric.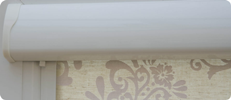 The INTU Roller Blind is slightly different in that it has side guide rails which guide the blind's fabric up and down smoothly and lock the blind into intermediate positions.
Child Safe By Design
INTU blinds are classed as child "safe by design" as they have no hanging cords or chains.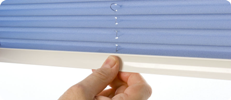 The blinds are raised and lowered using the bottom bar. Venetian blinds are tilted using a sliding tab on the head rail. There is an optional "operating rod" for out of reach situations.
The maximum drop on INTU blinds is 2000mm (200cm) and the maximum width is 1400mm (140cm). This makes them INTU blinds for doors and conservatories, as well as ordinary windows throughout your house.
As they fit directly to the beading, they are ideal for bay and normal windows, as they free up window sill space.
Buy INTU Blinds Online Today
INTU blinds are available to buy online. We also have measuring and installation instructions in video form on each product page and as downloadable PDFs.
If you have any queries or special requirements get in touch using the contact form, live chat or by ringing on 0161 494 9616