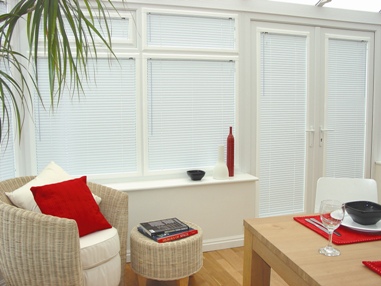 Perfect Fit Venetian Blinds

Perfect Fit Aluminium Venetian blinds function in the same way as standard venetian blinds, the only difference is that they come with a Perfect Fit Frame, which simply clips onto your conservatory window, standard window or door. There are a wide range of slat colours and finishes available – including matt, pearlescent, gloss, perforated and wood grain.

They are come with 25mm aluminium slats and are raised and lowered using a tab handle on the bottom rail. Slats are tilted using a transparent control wand which can be positioned to either the left or right hand side of the blind.

Perfect Fit Venetian blinds are great for privacy and light control. The ability to tilt the slats to any angle allows control of sunlight. You can also choose to have a view out when it suits but privacy at other times.


Perfect Fit Pleated Blinds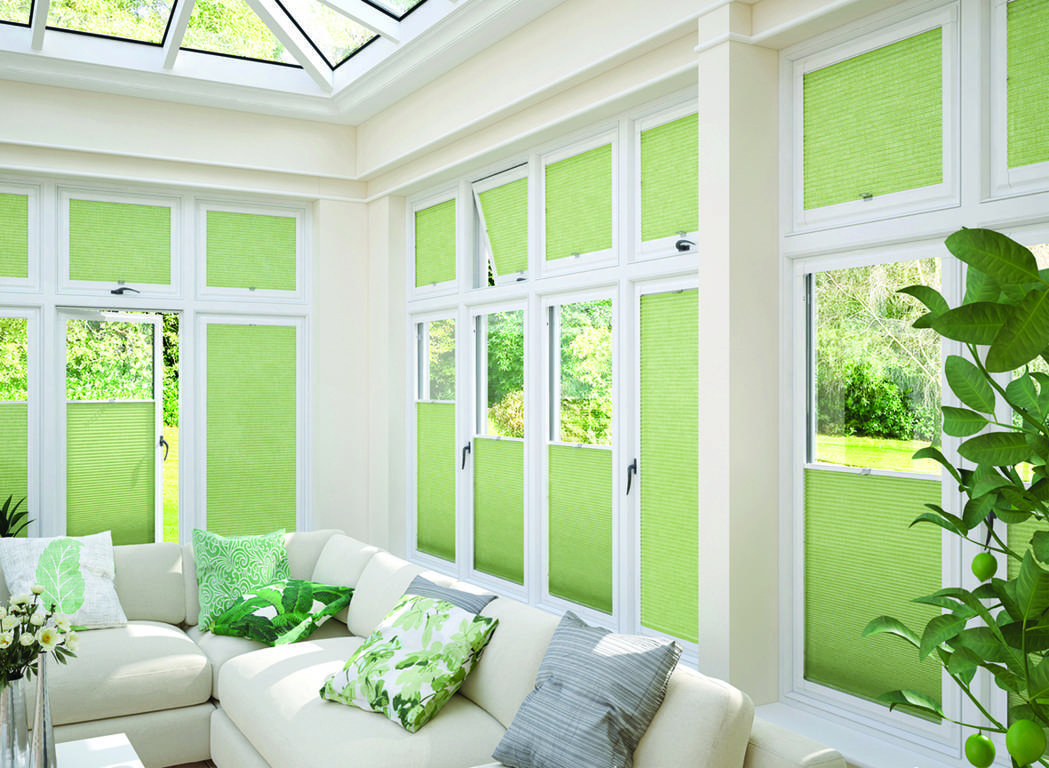 Pleated blinds are decorative window blinds that are ideal for both conservatories and windows. There are four different types of pleated blind that are available as perfect fit. Here is a quick description of each type.
Classic Pleated – Otherwise known as zig-zag or plisse blinds, these are the original type of pleated blind, they are called zig zag because that is the shape of the blind.
SPC Pleated - SPC Fabrics are treated with a silver-white tinted Solar Protective Coating (SPC) which helps filter solar glare.
Cellular - Unlike Classic and SPC Pleated Perfect Fit Blinds, Cellular Perfect Fit Blinds do not have visible guide cords, as the cords run through the middle of the Honeycomb structure. They are often referred to as Honeycomb blinds or Duette Blinds

Cellular Blackout – This type is the same as the normal Cellular pleated, apart from the fabrics are specifically chosen to block out light.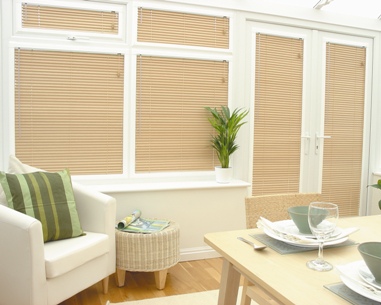 Wooden Venetian Blinds
Perfect Fit Wooden Venetians are the ultimate product in terms of luxury and style. We currently have an extensive collection of woods from you to choose from, ranging from light wood finishes such as beech and pine to darker wood finishes like Hazel and Auburn. Painted finishes are also available in whites, creams, greys and black.

Alll slats are 25mm. Raise is by cord and Tilt is using a rod.

Roller Blinds
Perfect Fit Roller Blinds are pretty self explanatory. They're a roller blind within a perfect fit frame. The top side of the four sided perfect fit frame is slightly different from other blind types, as it has to accommodate the roller tube and fabric. As with all of our perfect fit blinds no drilling is required – They snap fit in 30 seconds!
Perfect Fit roller blinds are available in the same great selection of fabrics as our standard roller blinds, meaning you can match up with other blinds in the room or house. We have a stunning range plain and patterned privacy, blackout, sheer and solar protective fabrics.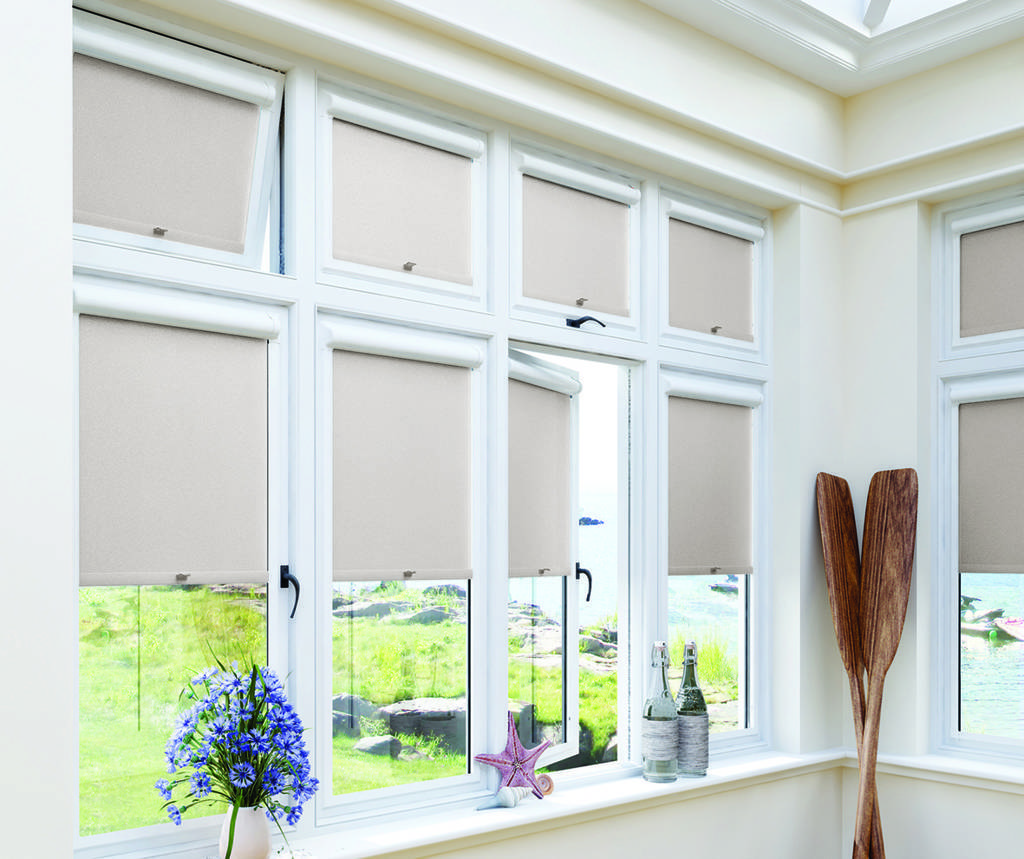 Conservatory Roof Blinds

So far, all of the types of blinds we've talked about are for conservatory sides, standard windows and doors. However, Perfect fit blinds are available for your conservatory roof - as pleated and Woodweave blinds. However, blinds for conservatory roofs cannot be sold online due to the measuring being quite a technical process. If you do want to purchase perfect fit roof blinds, you will need the help of an expert when measuring up and installing.
So, I hope you've found this run through of the different types of blinds that are available in the perfect fit system useful. As I've already said, all except the conservatory roof blinds can be purchased online from NewBlinds.co.uk, with free samples available.
We are also able to offer trade prices for these and other products. To find out more about our Trade and Reseller packages, visit the Trade Blinds section.
To find out more about perfect fit blinds, to buy online or to order free samples, click here or call 0161 494 9616, and any of our staff will be happy to help answer any questions you may have.