We offer a number of different types of mesh - our best seller being standard insect screen mesh, which is made from Fibreglass, coated with Anthracite or white colour pvc. The Mesh is designated 18 x 18, meaning there are 324 square holes per square inch. We also offer the following types of specialist mesh:
Midge Mesh (20x20)
Extra Fine Midge Mesh (20x30)
Pollen Mesh
Pet Resistant Mesh
Aluminium Mesh
Stainless Steel Mesh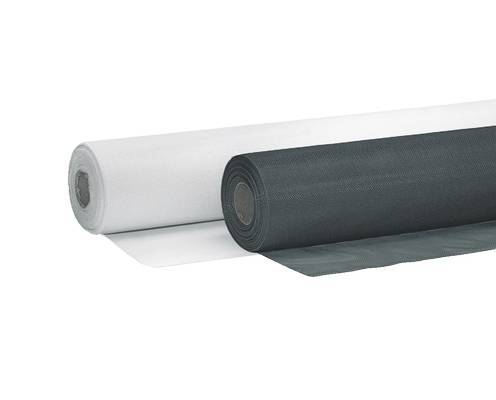 All of our mesh products are available cut to length in 1m increments, with majority at width 120cm. Anthacite coloured fireglass mesh is also available at 1.8m wide.
We also sell anthracite fly screen fibre glass mesh in individually packaged rolls, size 100cm x 120cm and 100cm x 250cm

Instructions for Cutting mesh
Fibreglass mesh can be easily cut with a sharp Craft Knife or Scissors, but as it is glass fibre, it is damaged by folding, creasing, animal claws or sharp implements.
Safety Note:
Fly screens are designed to keep out insects. Although some people successfully use our fly screens (especially those with pet resistent mesh) for this purpose, they are NOT designed to prevent animals from passing and should never be considered 100% safe for this purpose