Because of this innovation, in terms of replacement time and efficiency, the easy fit disposable cubicle curtain is far superior as it slashes curtain replacement time!
Harrier Easy Fit Disposable Cubicle Curtains are available in four colours: light blue, sky blue, cream and mint. The sky blue curtains are available on our next day delivery service.
As with all our disposable curtains, the Easy-Fit type are treated with Endurocide anti-bacterial formulation which has been tested against MRSA and other bacteria.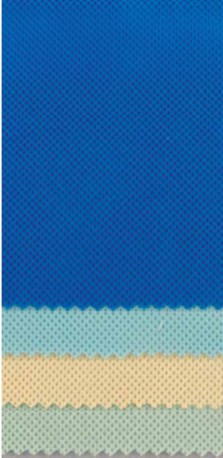 Here is a quick re-cap of the benefits:
                                          
  • An effective barrier against MRSA and other bacteria
  • 100% Recyclable
  • Flame retarded to International Standards
  • Easy and quick to install
  • Four Colour Choices
  • Significant savings in laundry and fitting costs.

    
Because of the above reasons our Harrier Disposable Cubicle Curtains are increasingly being used by NHS trusts as an alternative to conventional machine washable cubicle curtains. In fact, disposable curtains are a key part of the hygiene regimen of over 180 NHS and private hospitals throughout the UK, as part of the NHS Deep Clean initiative.

To buy Harrier Easy Fit Disposable Cubicle Curtains online, simply follow the link. If you require cubicle tracking, please contact us on Freephone 0800 169 3765 or fill out our project enquiry form.