This system can accommodate stylish blinds of the following types:-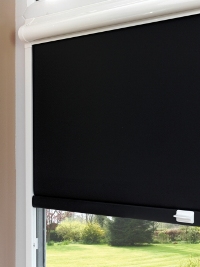 20mm Pleated
20mm Cellular Pleated Blinds - with no visible cords!
25mm Aluminium Venetian
25mm Wooden Venetian Blinds
Roller
……….All with a wide range of fabric and colour choices available.
Perfect Fit Blind System really is Perfect and will transform your conservatory or any room in your home!

Click here to browse the full perfect fit blind collection.
No drilling! Protect Your Warranty!
No holes need be drilled into your PVC-u conservatory or window or door to fit these blinds.
An innovative Clip-Fit installation simply avoids damage to the window framework. That makes the blinds quick and easy to install.
Drilling can potentially invalidate the warranty of your UPVC window and conservatory frames.
Easy to Measure! Snap fit In less than 30 seconds!
This revolution in window blinds enables our collection of aluminium venetian blinds to be "snap fitted" within the frame of most upvc windows and conservatories.
Click here for our guide to measuring and installation and to find out whether perfect fit blinds are suitable for your conservatory or windows.
Seamless!
Whichever room you decide to install Perfect Fit, you'll be guaranteed stunning blinds that become a seamless part of your window. Perfect Fit frames are also available in brown to match woodgrain conservatories.
No Clatter!
No more flapping blinds on opening lights or Tilt and Turn windows, the Perfect Fit Blind System integrates unobtrusively into the frame of the conservatory or window as if it was part of it.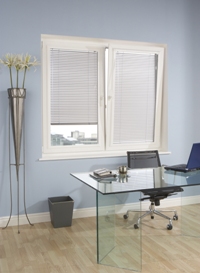 Where blinds are installed on doors and tilt and turn windows, the discrete perfect fit frame means that blinds do not swing and clatter as your doors and windows are opened and closed, protecting them from damage. 
Clutter free Window Sills.
Due to its design and construction, its application does not interfere with handles or window ledges.
As perfect fit blinds are installed neatly against the glass of your windows and doors, window sills and floors are kept free.
Easy to remove for cleaning
Each Perfect Fit Blind can be easily removed later for cleaning or replacement.
Your perfect fit blinds will not interfere with the handles of your windows and doors.
Stylish and contemporary appearance.
Whether you choose wood or metal slat, Venetian blinds will provide soft subtle shading in your home. Pleated and Honeycomb Blinds, with a range of vibrant colourways, subtle jacquards and superb designs from which to choose, will add life and vitality to any room.
Click here to browse the full perfect fit blind collection.