Our ready made, washable curtains are available in a range of 4 pastel colours, with a slight texture: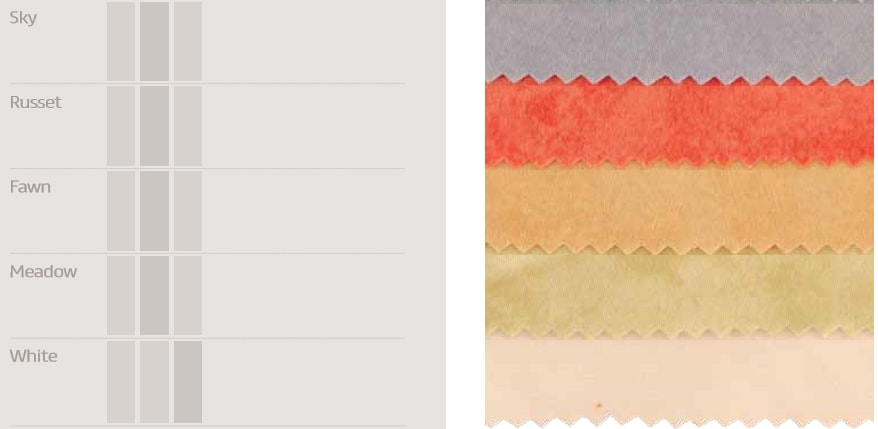 Our Ready Made Cubicle Curtains are fully compliant with hospital hygiene standards, and are able to withstand repeated washing at high temperatures.

ü Available in 4 different widths, for track lengths 2.2m long to 5.8m long, 2.03m drop
ü High Quality Fabric - Weight: 220gsm
ü Doubled side printed in a choice of 4 pleasing colours
ü Machine Washable to NHS Standards.
ü Sewn side and bottom hems, with bottom weights
ü 25mm flame-retardant heading tape.
ü Compatible with most tracking systems.
ü Treated with Biosafe – which kills and inhibits MRSA and other bacteria
ü Manufactured from 100% polyester
​​​​​​ü Flame retardant (BS5867- 2: Type C 2008)


*

4 different widths of curtain are available:

*2 widths - for track up to 2.2m wide
*3 widths - for track up to 3.4m wide
*4 widths - for track up to 4.6m wide
*5 widths - for track up to 5.7m wide.

Track sizes include 20% fullness.